Our Restaurant
FAMILY OWNED
Evan's Barbeque Company in Villa Rica opened its doors in November of 2016. It is family-owned and named after their son Evan.
Michael and Alicia White have a combined 40+ years of experience in the culinary industry. A graduate of the prestigious Culinary Institute of America in Hyde Park, NY, Michael honed his culinary skills for nine years at the world-renowned 21 Club in New York City, followed by four years at The Capital City Club in Atlanta.
Alicia worked under acclaimed restaurateur Danny Meyer and several celebrity chefs, including Bobby Flay and Rocco DiSpirito in New York City while attending John Jay College of Criminal Justice. Their 13 years spent in New York City provided them immeasurable experience within the culinary field. The duo remained in NYC for a little over a year and a half following the birth of their son, eventually deciding to return to their Southern roots, seeking more spacious surroundings and closer proximity to family members.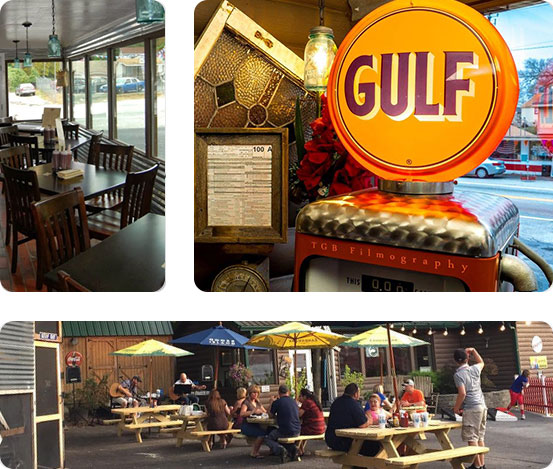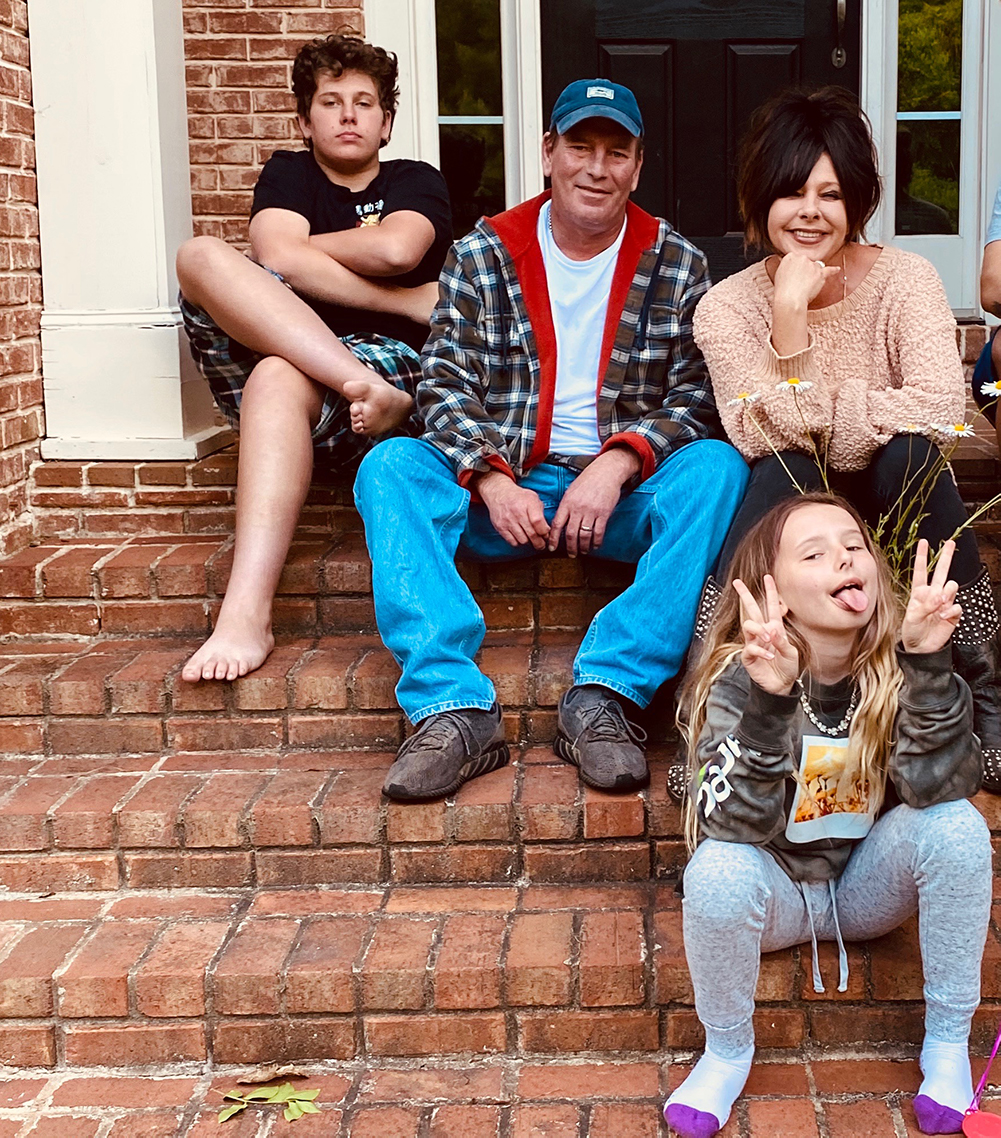 Stumbling upon the fabulous Bankhead spot that had  served Villa Rica for over 30 years, they both agreed, it simply "felt right." They decided to preserve the old-time nostalgic atmosphere after hearing all the many stories told by locals who had come to the drive-thru & to go window with their families since they were small children. Art, stained glass windows from old country houses, vintage mason jar lighting, a local artists' nook, an antique gas pump left to them by Michael's father and his grandmother's mailbox have enhanced the country, yet eclectic, atmosphere Alicia and Michael were seeking to create.
Michael uses as many local purveyors and fresh ingredients as possible in his menu items and the smoker is always rolling. Michael's method is simple, "low and slow." Due to the increasing demand of local Villa Ricans and limited kitchen space, keeping their somewhat infamous BBQ eggrolls, BBQ spaghetti & Boss Hogg sandwiches in stock has been a welcome challenge to their amazing kitchen staff.
Evan requests that it be mentioned he demolished the worn lattice-work on the stairs leading into the front building and he fired his mom and dad several times during the renovation process. Michael, Alicia, Evan, and his sister Sage Wren reside in Villa Rica with their four dogs and two kittens and are proud to call Villa Rica their home. They, along with their entire staff, thank you for your continued support of their "upscale barbeque with a twist."
We must say thank you to our family and friends, near and far, who have been our constant supporters over the years. Without your help and words of encouragement, Evan's would not be the success it is today. We love you dearly.
We would like to personally thank all your readers who took time out of their busy day in order to reward our staff and crew by voting us Best Barbeque, Best Homemade Ranch, and Best Hot Dogs in Villa Rica. Words can not describe what such an honor means to us all. During these tough economic times, we are fully aware of the fact that your repeat business is what allows us to keep our doors open. We are truly living our dream--providing affordable, fresh barbeque in an eclectic, family-friendly atmosphere. Your support and this accolade make the incredibly long days, absence from our small children, and each other MUCH more easy to manage.
On an additional note, we would like to thank our wonderful servers and exceptional kitchen staff. Whether you are working in our extremely small/hot kitchen space, running food between our two dining rooms (even when raining), checking the fire on 100+ degree afternoons, lugging meat from the pit to the kitchen, taking out the trash, doing the dishes or waiting on our fabulous customers with a smile on your face despite what may be going on in your own life--YOU ARE THE BACKBONE OF EVAN'S BARBEQUE COMPANY.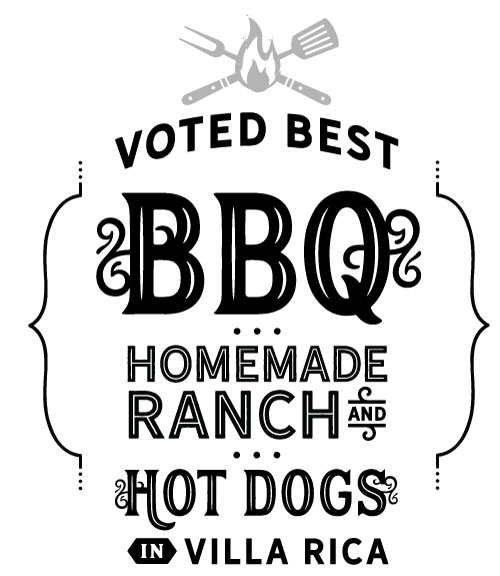 What our customers say...
Stopped in with our sons after reading great reviews on Yelp. Great food and very friendly staff! The pork egg rolls were awesome!!!

Andy L.

Springfield, OH

Best BBQ in the West Georgia area! I love everything here, especially the sriracha bbq sauce. The service here is great and the owners are great.

Andy K.

Douglasville, GA